All Coffee Chats will be virtual for the immediate future.
February 26, 2021 at 9:00am
Superintendent Office Hours
All meetings are planned to take place outside the board office (Entrance B) or in the Media Center.
Mr. Schirg is always available via email to address any questions or concerns you may have.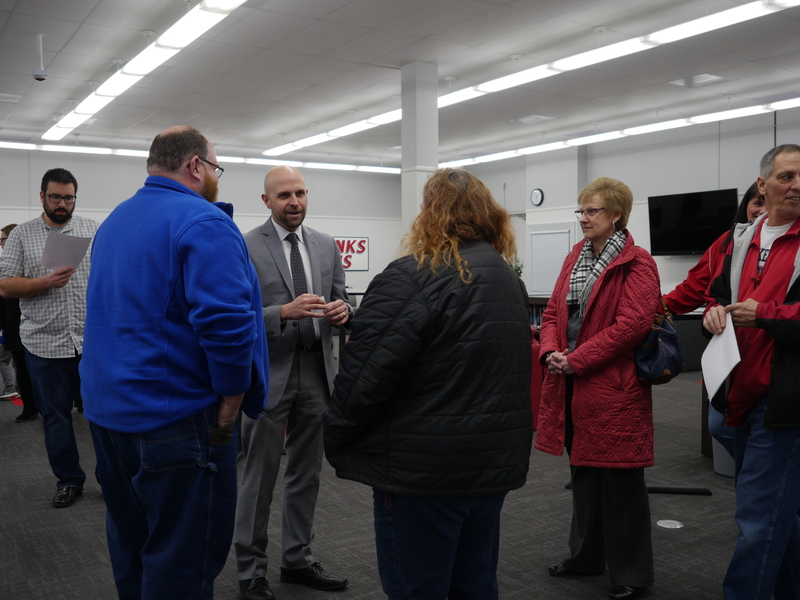 Fairbanks Local Schools is a school community that takes deep pride in tradition and excellence while evolving to meet the ever-changing needs of the world. Students, parents, staff, and residents are passionate about our schools. We are all invested in the success of every student both in the classroom and how they connect with the school community.
Over the next several months, Mr. Adham Schirg, Fairbanks Local School District Superintendent, will be meeting with district students, parents, and residents in a variety of settings to answer questions as well as gather feedback about the district. Please consider attending one of these opportunities over the next several months.
Community Coffee
Community Coffee, or Coffee Chats, are an informal meeting designed to allow school district residents and the superintendent time for casual conversation around the issues and concerns in the district. For the 2020-2021 school year, these meetings will be held virtually. Links will be posted on the website prior to the meeting.
Superintendent Office Hours
These are opportunities for community members to meet individually with Adham Schirg to discuss any topics they would like. Office hours will be held outside in front of administrative offices or in the media center. Individuals will be asked to email, but anyone can show up to have a conversation.
Community Town Hall
Over the last year, the district has hosted several events to continue communication, collaboration, and connection with the Fairbanks school community. The annual Town Hall allows an open forum to address issues across the Fairbanks community.