EDIT MAIN
Student & Staff Spotlight
Our students and staff make our school community a special place! Monthly, we want to shine a spotlight on people making a difference for Fairbanks. Please take a look at our spotlights throughout the year. These people help shape the story of Fairbanks Local Schools!
September Staff Spotlight
Steve Dellinger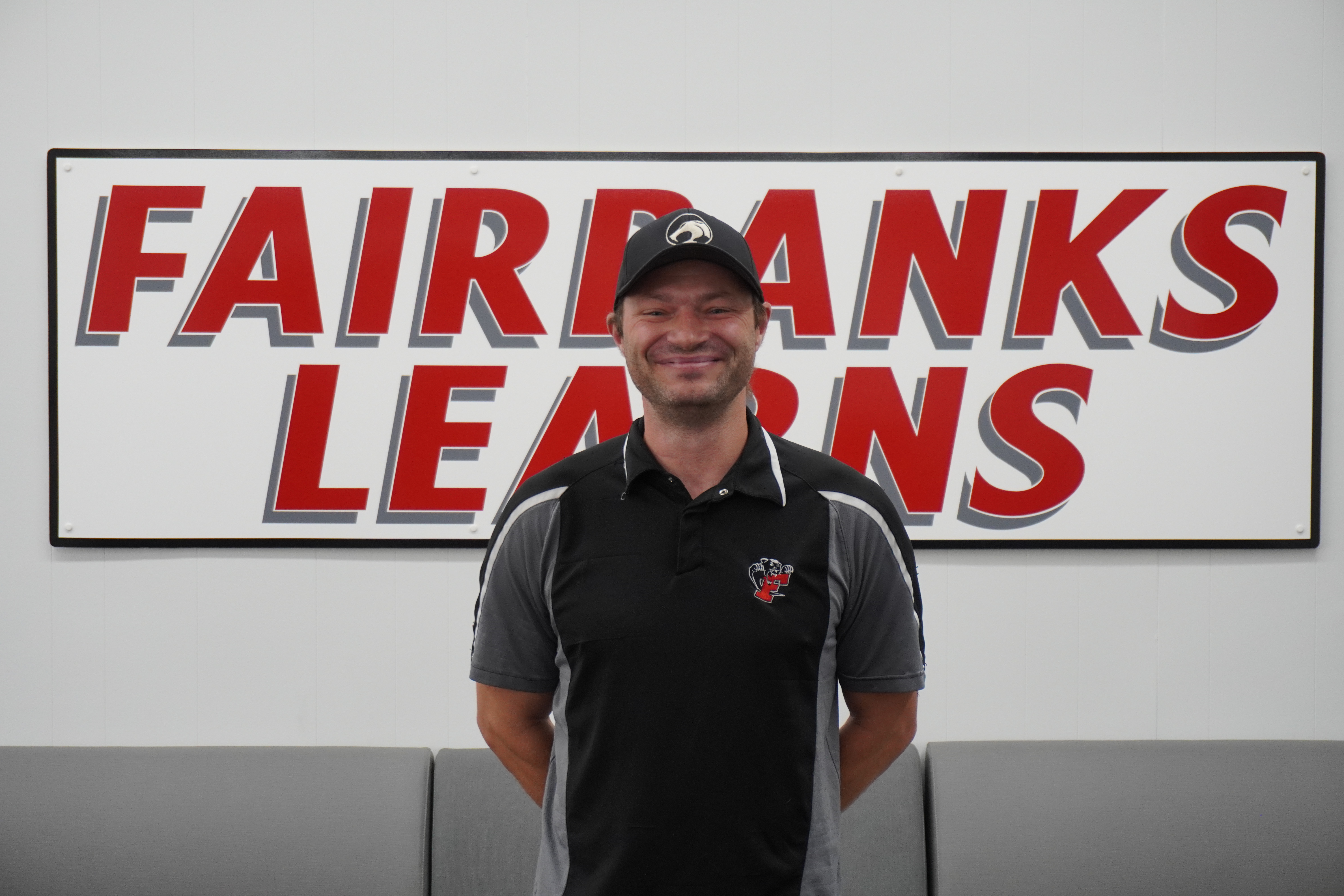 Our September Staff Spotlight is shining on Steve Dellinger. Steve was recommended because of the many ways he cares about kids. He is there to greet elementary students in the morning and can be found lending a helping hand to students during the lunch hour.
Steve Dellinger serves as our elementary custodian. His favorite food is mashed potatoes. The last musical album Steve purchased was Chief by Eric Church and his dream vacation would be to visit Ireland. Steve was asked to describe himself at fifteen years old and he said he was funny, impulsive and a gamer. (for the record, that is still an accurate description) Some of his favorite memories while working for Fairbanks are his conversations with Ed Rebmann.
Steve's continued efforts to connect with kids, invest in our schools, and care about all those he serves is truly appreciated.
September Student Spotlight
Rachael Hoover
Rachael is in the 8th grade and describes herself as athletic, kind and helpful. Her favorite food is chicken wraps. The last song she listened to was I Want to Hold Your Hand by The Beatles and her dream vacation would be to the Bahamas. One of her favorite memories while attending Fairbanks was at 6th grade camp and the fun times she had with her friends.